About Cameron Steel
About Cameron Steel
Cameron Steel Inc. began operations in Lindsay, Ontario in 1975. Over the years our business has grown into a reputable manufacturing enterprise by producing a quality product at competitive prices while meeting our customer's delivery requirements.
The mid-'80s saw Cameron Steel expand into the machining field. With steady growth and experience we outgrew our 17,000 square foot plant at 75 St. Peter Street and in 2004 we expanded our manufacturing space with the addition of a 20,000 square foot Machining Facility at 52 Walsh Road.With the new addition completed in the spring of 2010, we now have 75,000 square feet of manufacturing area and up to 30 feet under hook at 50 tons capacity.
From estimating by our competent technical staff each project is fabricated precisely to customer's specifications by our highly skilled journeymen and CWB certified welders. All projects are manufactured to CSA W47.1 in weld processes SMAW, FCAW, GMAW, and MCAW.
In order to meet your delivery needs, we carry a stock of mild steel plate and structural sections, together with aluminum and stainless steel sheets.
Career Opportunities
https://cameronsteel.com/careers
Send your resume and cover letter to hr@cameronsteel.com
Contact Us
https://cameronsteel.com/contact
Our Mission
Our business goal is to be recognized by our customers as a leader in quality and as an on-time supplier of the services we offer. We recognize that a superior quality effort is the key to realizing this goal. We are committed to making quality one of the fundamental principles of our business. We strive to understand and meet the requirements of our customers. We seek their feedback in our efforts to improve our service to them. The success of our business is measured from the customer's viewpoint.
Cameron Steel Founder - Jim Bogar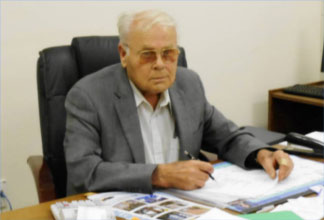 Cameron Steel Owner & President - James Bogar